Book Launch: Let Them Lie by Florence Gillan
Join Sligo author Florence Gillan at Liber Bookshop on Thursday 10th November from 6pm to launch her hugely anticipated debut crime novel Let Them Lie.
All are welcome!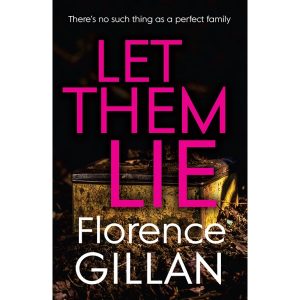 About the Book:
Aoife O'Driscoll travels home to Sligo for a family gathering to mark the twentieth anniversary of her father's death. While there, the discovery of a long-buried box and its disturbing contents sends her on a terrifying journey through her family's past. Chasing secrets, while trying to hold her life together, becomes increasingly difficult. Breaking up with her fiancé Connor at a point when she desperately needs support, she falls deeper into an obsession with finding the truth, knowing that her investigations threaten to shatter the lives of everyone she loves – her mother, her brother Sam, her sister Kate, her young niece and nephew. She is left to face the question: how high a price is she willing to pay to protect her family and can she live with the consequences?